Sponsors & Partners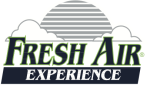 Trailblazer Sponsor 
Fresh Air Experience has been providing the Ottawa region with high quality outdoor goods and service since 1969. They are leaders in xc race skis and selection techniques, and stock a wide range of xc gear for all ages and abilities. They have a highly-trained, knowledgable staff and competitive prices. Kanata Nordic members receive a 10% discount on any full-priced items at the shop. 
Fresh Air has supported Kanata Nordic and the broader xc ski community for many years, and for the 2015-16 ski season they are Kanata Nordic's 'Trailblazer' sponsor. This commitment demonstrates Fresh Air's endorsement of the exciting new recreational facility we're helping to build at Wesley Clover Parks.
_
City of Ottawa supports Kanata Nordic Trail development.
Kanata Nordic gratefully acknowledges the financial support of the City of Ottawa / Kanata Nordic remerge sincèrement la Ville d'Ottawa de son southern financier.
---
Kanata Nordic Community Friends, Partners & Supporters
Click here for more ski community resources and links 
If you are interested in partnering with Kanata Nordic please email promotion@kanatanordic.ca