First step to get ready for the season: Register!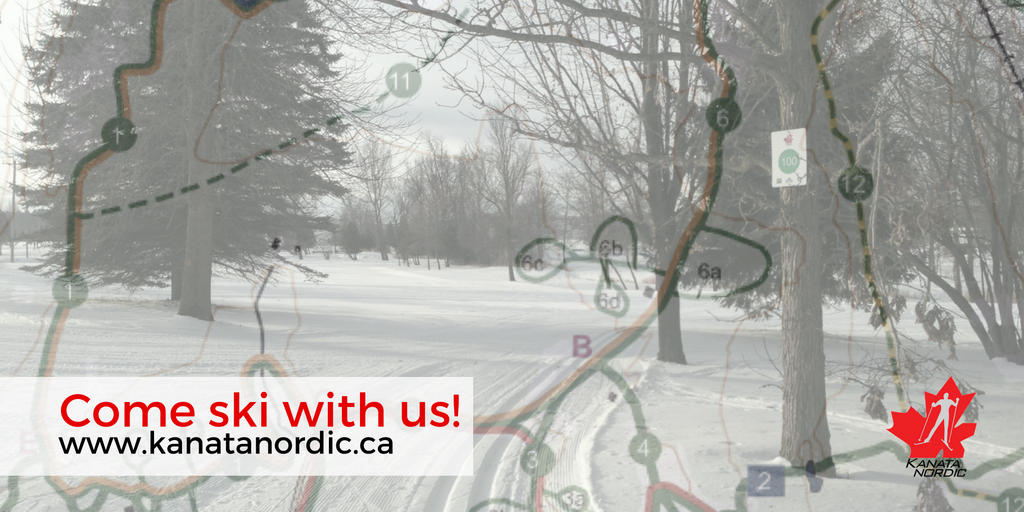 With the first snow fall recently skiing is certainly on our minds now. Lots of work is underway on new initiatives, improvements and continuing the things you like best about Kanata Nordic as we embark on our second season calling Wesley Clover Parks home. We have listened to all the valuable feedback members shared in the summer survey and it has played an important part in planning for the season.
Last week we had a General Meeting to vote on contracting full-time Club Coach, this coming season. A Club Coach will support all club skiing activities including programs such as the new Adult Masters program that provides adults an opportunity to advance technique, be active outside and have fun.
There are many opportunities to get involved this season whether helping prepare the trails, leading on-snow lessons, writing articles or helping at events. Currently we are looking for volunteers to help at an upcoming Trails Day, the Annual Ski Swap & Sale and to be leaders. Read on for more details on those opportunities and to volunteer.
Learn more about the upcoming season and sell your old gear at the Annual Ski Swap & Sale November 11-12th. And remember to register for membership & programs before program prices increase on November 14th.
Member & Program Registration
Register now for the ski season and save with early-bird program prices. Program prices increase on November 14th at midnight.
New Ski Program: Adult Masters
We are excited to announce that this year we are offering a new adult program: Adult Masters. Kanata Nordic Masters is designed for active adults (17 years and above) with a love of the outdoors, and a goal to improve their XC ski skills and fitness with likeminded individuals in a Club atmosphere. Click here to learn more & register.
Membership
To start, decide on your membership type for the year: an individual adult one ($90) or family ($160).
We listened! This year membership is a flat-fee that includes all individual fees that Kanata Nordic pays to umbrella organizations for insurance and development (except the Zone4 processing fee). No individual fees will be added for including all members in your family who wish to ski and participate in Kanata Nordic activities.
Membership fees help develop our club facility, provide all members with a season trail pass and enable you to register for programs and participate in other club activities. View our membership info page for a full list of benefits.
Programs
Kanata Nordic continues to offer a range of ski programs for children, youth and adults to learn to ski and refine their skiing technique:
Children's Programs (Bunnyrabbit, Jackrabbit & Dynarabbit)
Youth Recreational Programs (Teen Ski Fit)
Youth Competitive Programs (Kanata Nordic Racers)
Adult Programs (Adult Novice, Intermediate & Touring, Masters program)
For full program information including prices and session dates view the program pages.
Early bird program prices are in effect until November 14th. Sign up now to ensure you or your child a spot in a ski program.