2019 Kanata Nordic Pretzel Sprint Race
Thanks to everyone who made this year's Pretzel Sprints such a great event! The day started with some cold weather, but over 180 athletes braved the conditions and took on our course of twists and turns. Lots of exciting action and lots of smiling faces.
Results can be found on the Zone4 website.
Photos can be found on this Google site (photographer Nigel Wallis) and on our Photo Gallery (multiple photographers).
A big thank you to all our wonderful volunteers – they are the backbone of this event and essential for making it all happen. And a special thanks to our sponsors for supporting our club and our event.
Hope to see you all out again next year!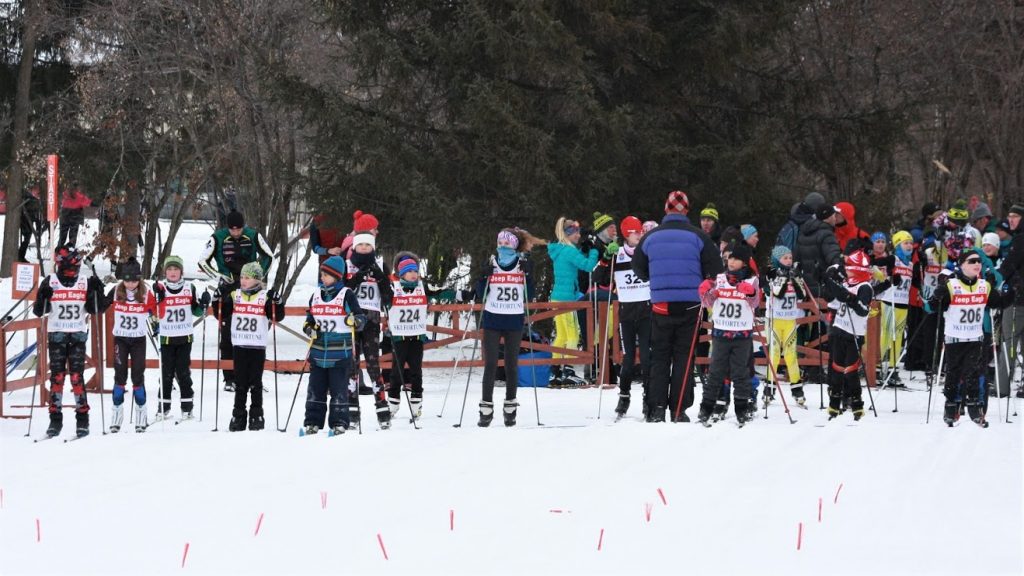 Photo by Nigel Wallis.