Support Harris' ski marathon attempt and our club at the same time!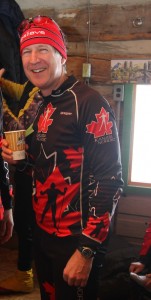 Racing coach and volunteer extraordinaire Harris Kirby is entered in the Canadian Ski Marathon, Feb 7-8. He'll be doing the Coureur de bois Gold level event, which is 160km of skiing over two days with a sleep-out under the stars overnight. Harris did it last year and your support will encourage him to repeat that achievement!
Go to our Indiegogo campaign and sponsor Harris at $0.25/km. That's $40 if he finishes the whole event. And we know he will! He will probably even enjoy it.
At the same time you'll be supporting our new 15km trail network at Wesley Clover Parks.