Trails Map
Weekend access to Kanata Nordic ski trails is reserved for MEMBERS ONLY.
Winter 2022-2023 Trails
Click here or on the map for a downloadable version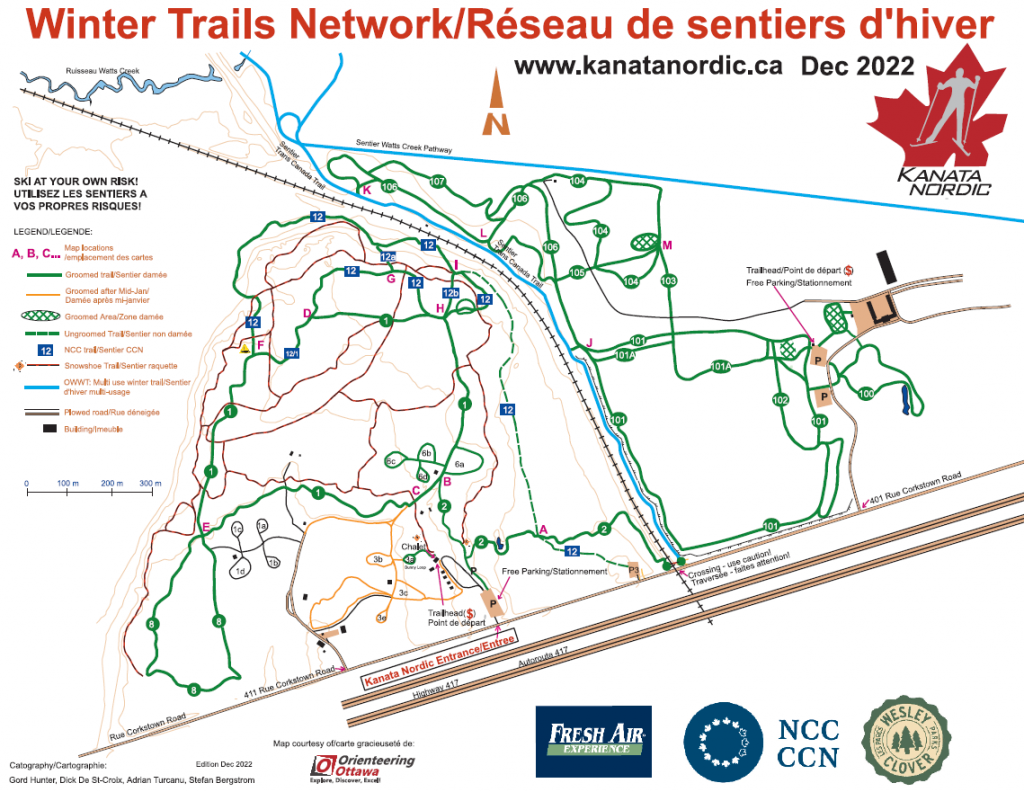 Kanata Nordic also prepares and grooms the Ottawa West Winter Trail (OWWT) in concert with our partners at the NCC-CCN. The OWWT trails are multi-user, and skiers should expect to encounter cyclists, showshoers and possibly walkers.
2022-23 Map
Click here or on the map for a downloadable version. Up-to-date grooming conditions can be found here courtesy of Madawaska Kanu Centre.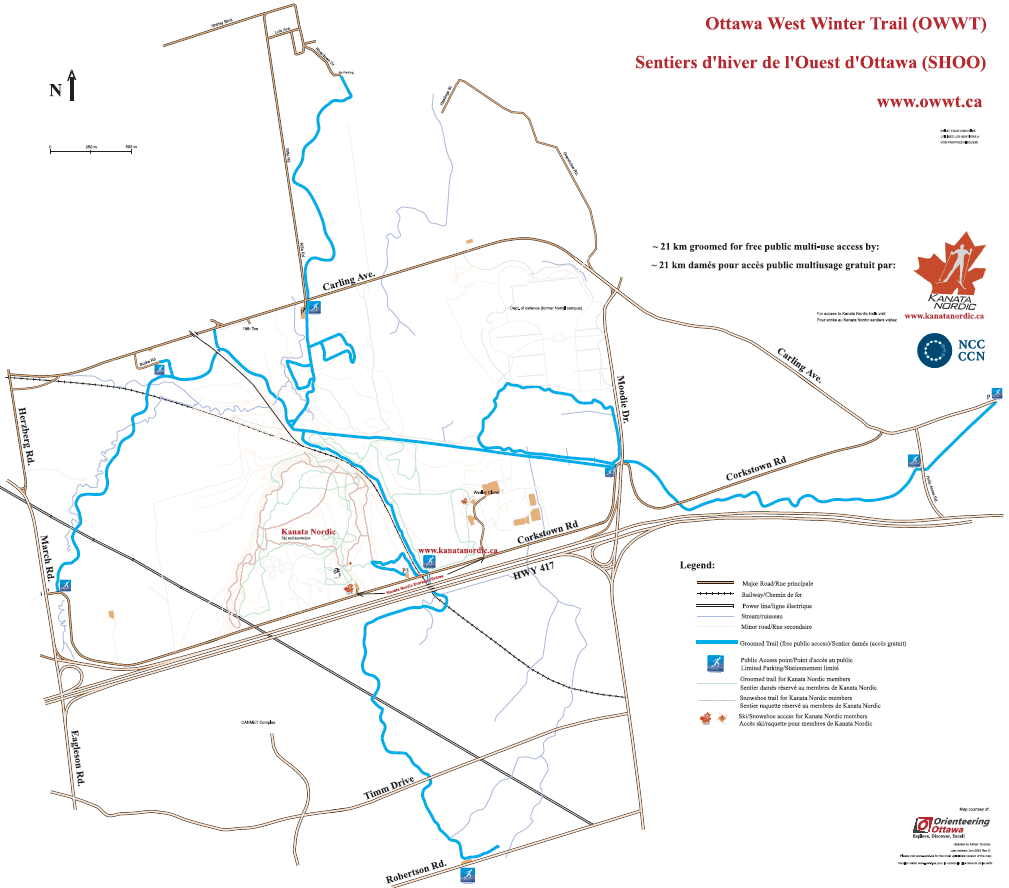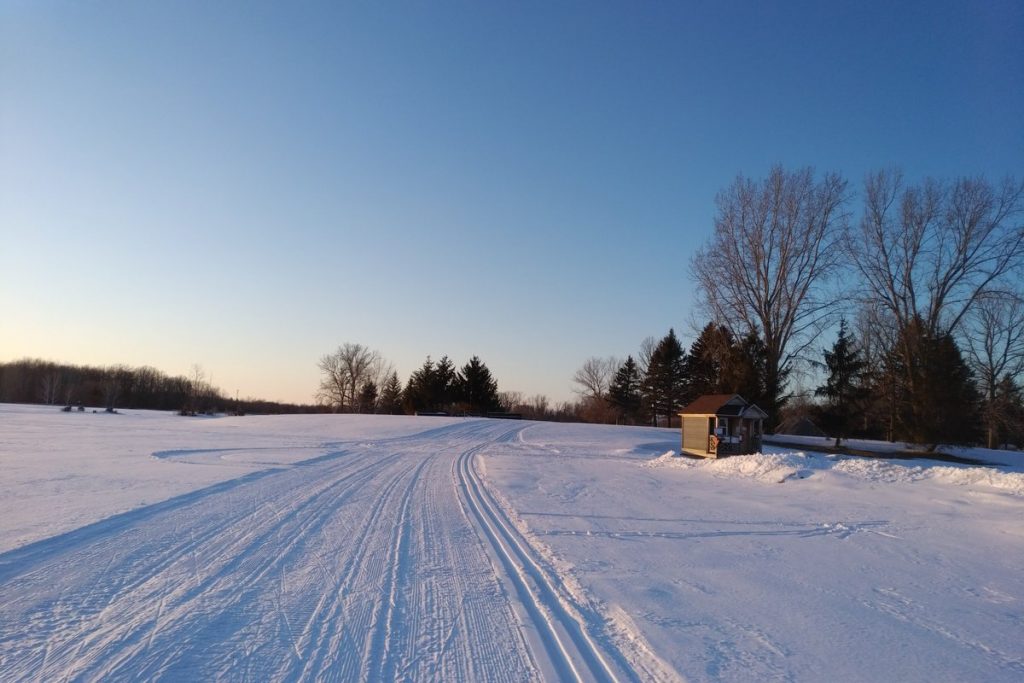 Kanata Nordic Gate Hours
Gate times at both 401 Corkstown Rd. (the equestrian park) and 411 Corkstown Rd. (up the hill at the red Kanata Nordic flag):
Open at 7:30am
Close at 10:00pm
7 days a week when the trails are open / Ensure your vehicle is out by 9:55pm
Please respect the trails, which means no fat-biking, bicycling, walking, and no snowshoeing on groomed ski trails. Dogs are not permitted on any trails.
We share the facility with the Forest and Nature School, which operates year-round and is located north of the campground area. Classes are run largely outdoors, so please help the school maintain its privacy and security by staying clear of their access road, structures (including their porta-potty), and activities.
Please also respect the other Wesley Clover Parks partners doing outdoor activities in the area so we can all enjoy Ottawa winters in our own ways.
Click here for further trail etiquette information.