Community Programs: 'We All Belong'
Equity, diversity and inclusion on the trails in winter
Launched in February 2019, Kanata Nordic's community program is called We All Belong on the Trails / Chacun a sa place sur les sentiers. It aims to lower the barrier to winter fitness for all by introducing snowshoeing and cross-country skiing to Ottawa residents who would not otherwise access these activities. The sessions are arranged through a variety of agencies and organizations who serve equity-deserving groups.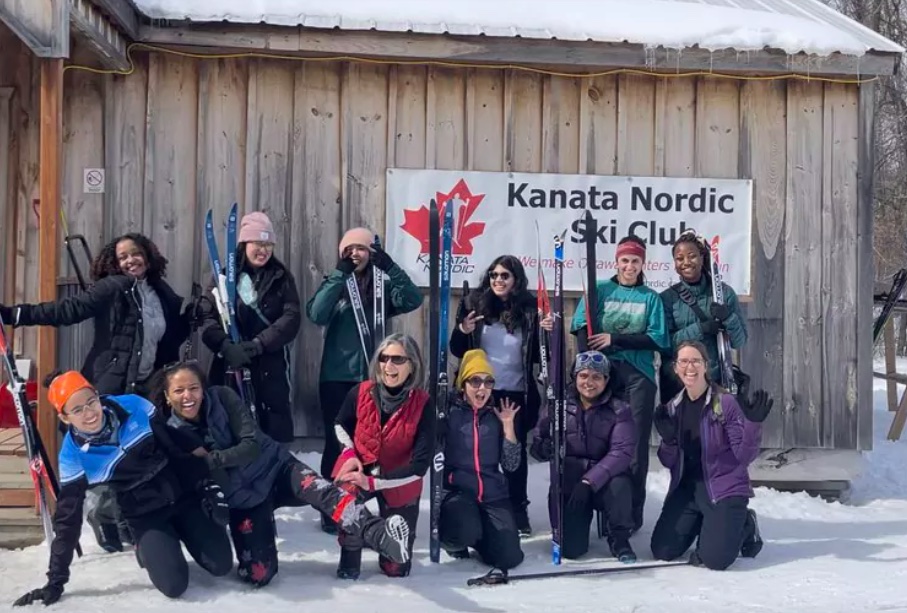 We know that outdoor activity levels are much lower in winter, and how important fresh air, exercise and community are for physical and mental well-being.
For many, the initial cost of equipment, not knowing how to start, and not 'seeing themselves' on the trails are deterrents. We aim to lower or remove those barriers to access.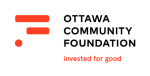 Thanks to a grant in 2018 from the Ottawa Community Foundation, Kanata Nordic purchased a modest fleet of skis and snowshoes. In 2022, Kanata Nordic also received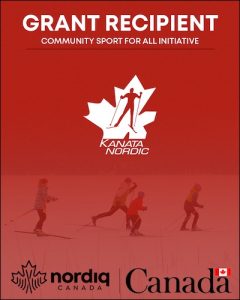 a grant from Nordiq Canada's Equity Initiative, funded by Sport Canada's Community Sport for All Initiative, to support and grow 'We All Belong / Chacun a sa place'.
Coupled with our experienced and enthusiastic club volunteers, we welcome any community groups interested in one or two on-snow introductory sessions. These sessions are offered free of charge.
Programs are developed in partnership with a variety of local agencies and organizations, and not on an individual basis. Read more about 'We All Belong':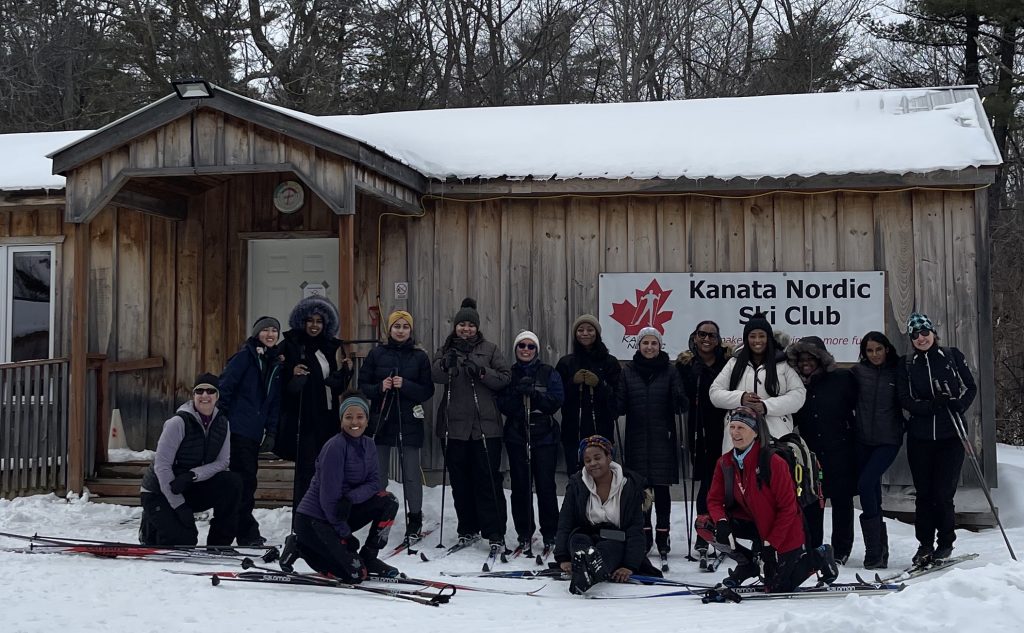 Please contact the Community Outreach Coordinator with any questions.
Kanata Nordic Ski Club acknowledges the land on which it operates is the traditional unceded and unsurrendered territory of the Anishinaabe Algonquin Nation. The Algonquin peoples have lived on this land since time immemorial and continue to do so.

The Club acknowledges the historical oppression of lands, cultures and the original Peoples and believes that equitable and inclusive access to outdoor winter recreation can contribute to the healing and decolonizing journey we all share together.