Equipment Rentals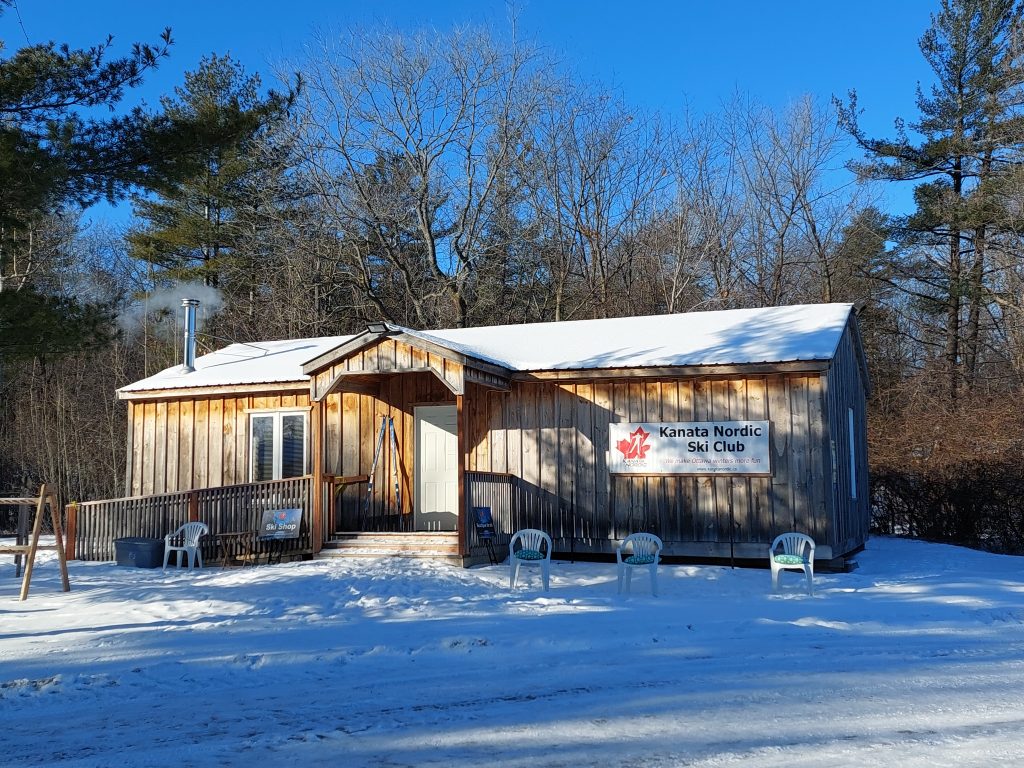 2021-22 SKI SEASON
Kanata Nordic has a small fleet of rental ski packages, snowshoes, and headlamps. The ski shop is accessed from the main Kanata Nordic entrance on Corkstown Road (on the hill between the campground and the equestrian park).
Look for the tall red flag. DO NOT trust Google as it will direct you to the club's mailbox on the other side of Kanata.
This year the shop is located in the chalet (see trail map) but all rental operations occur outside and safely distanced. Please wear a well-fitting mask when you're dealing with our rental shop volunteers. You can drive through the parking lot and around the bend where you'll see the shop. You can park at the side of the road as long as you're not blocking through traffic.
The rental equipment was made possible by a generous grant from the Ottawa Community Foundation.
OPERATING HOURS

– Closed – Thanks for a great season!
–
Rental pick-ups must be done at the above times — but you don't have to ski then, and return times are flexible. For example, you can rent equipment during shop hours and return it by 4:30pm that same day for the 2-hour fee.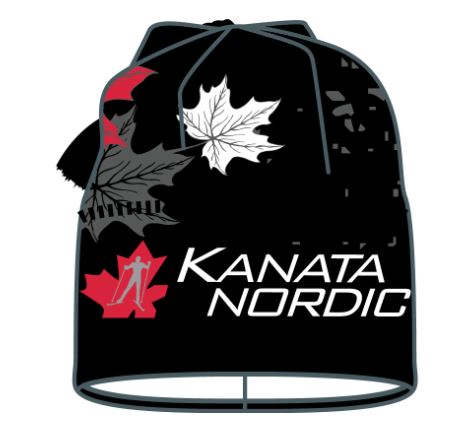 Rentals are first-come, first served. We do not take reservations unless it's for a group (6 or more, and must be booked 48 hours in advance). Anyone can rent – you don't have to be a Kanata Nordic member.
We also sell Kanata Nordic toques and neck warmers. $25 each, tax included.
Important! On weekends only members can park at this parking lot and use the trails there. But non-members can drive in to rent equipment to use elsewhere. We recommend the nearby Ottawa West Winter Trail (OWWT). Here's a link to the OWWT trail map (scroll down).
Rental Prices
| | | |
| --- | --- | --- |
| Rentals | 2 Hours | Full Day |
| Adult classic ski package | $20 | $28 |
| Adult skate ski package | $25 | $35 |
| Youth and children classic ski package | $15 | $20 |
| Youth skate ski package | $20 | $25 |
| Adult snowshoes | $10 | $20 |
| Youth and children snowshoes | $8 | $12 |
| Headlamps | $2 | $5 |
| Boots only (adult or child) | $8 | $12 |
| Skis only, classic (adult or child) | $10 | $15 |
| Skis only, skate (adult or child) | $15 | $20 |
| Poles only (any size) | $6 | $10 |
Prices include all taxes. Payment by cash, credit card or debit. For information on rentals please contact the rental shop coordinator.
---
Special thanks to our headlamp sponsor:
Cory Garlock CFP, PFP, CIM, FCSI Investment Advisor
TD Wealth Private Investment Advice
cory.garlock@td.com