Trails Map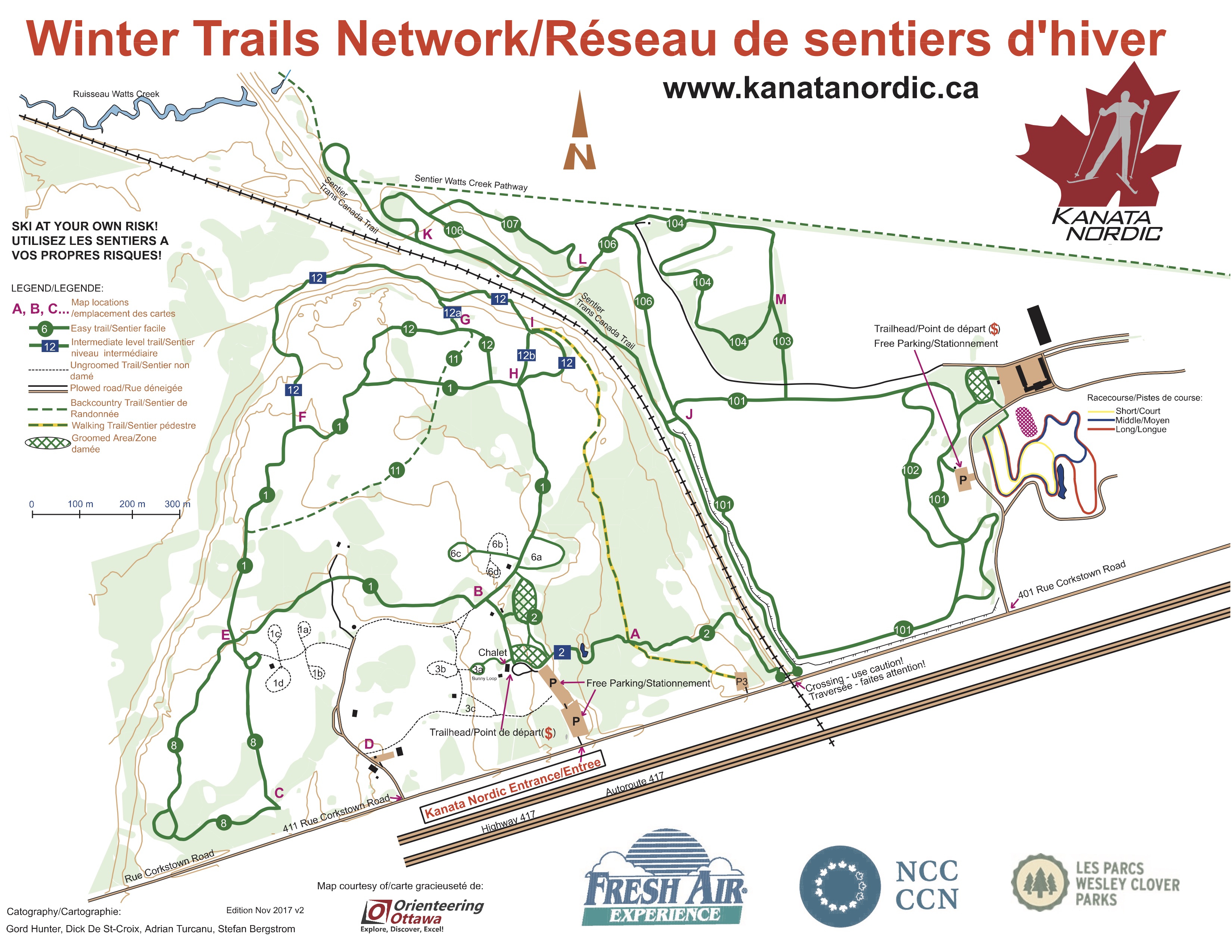 Download Map
---
Gate Hours
401 Corkstown Road, 7 days a week:
opens 7:00am
closes 8:45pm
411 Corkstown Road, by the tall red flag:
Monday to Friday
opens 7:00am
closes 8:45pm
Saturday and Sunday
opens 8:00am
closes 8:45pm
The cabin at 411 is open for members and day skiers whenever the gate is open.
Attention night skiers: if you plan to ski later than the posted times please park outside the gate. The P3 lot is a good option.
---
Please respect the trails, which means no fat-biking, bicycling, walking, and no snowshoeing in ski tracks. Dogs are not permitted on any trails.
We share the facility with the Forest and Nature School, which operates year-round and is located north of the campground area. Classes are run largely outdoors, so please help the school maintain its privacy and security  by staying clear of their access road, structures (including their porta-potty), and activities.
Please also respect the other Wesley Clover Parks partners doing outdoor activities in the area so we can all enjoy Ottawa winters in our own ways.
Click here for further trail etiquette information.